Orange is the New Black
PGA Championship 2023: The only thing wilder than Viktor Hovland's Thursday scripting at Oak Hill is his Friday scripting at Oak Hill
So far this spring, nobody has been pulled over by golf's fashion police as often as Viktor Hovland. He came out swinging at the Masters with this doozy, which was panned by everyone with a Twitter account … before selling out worldwide. Then came Thursday at Oak Hill Country Club, where Hovland bested Derek Zoolander by rocking two different looks, both of which were met with raised eyebrows and mild nausea.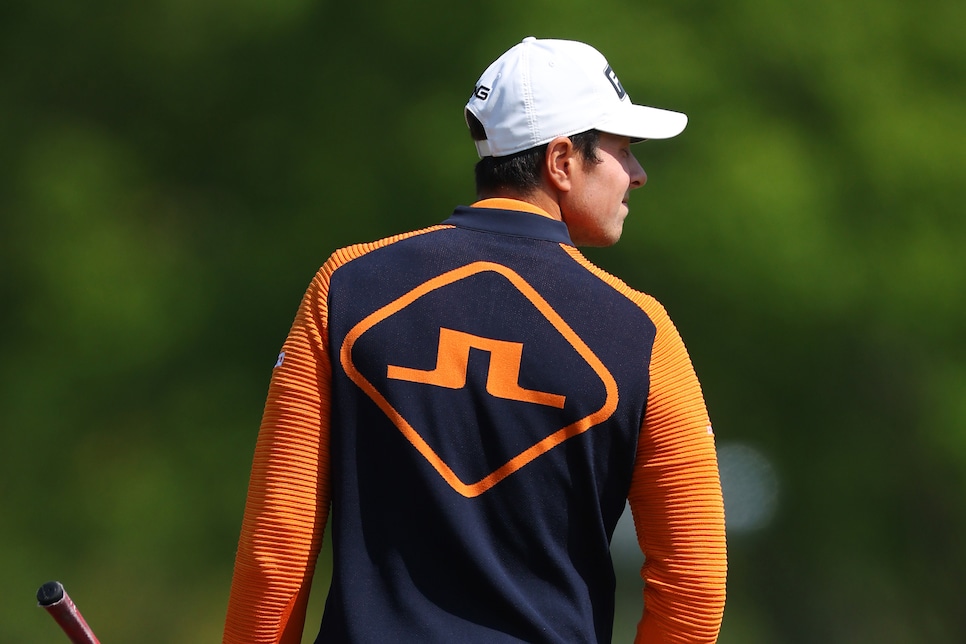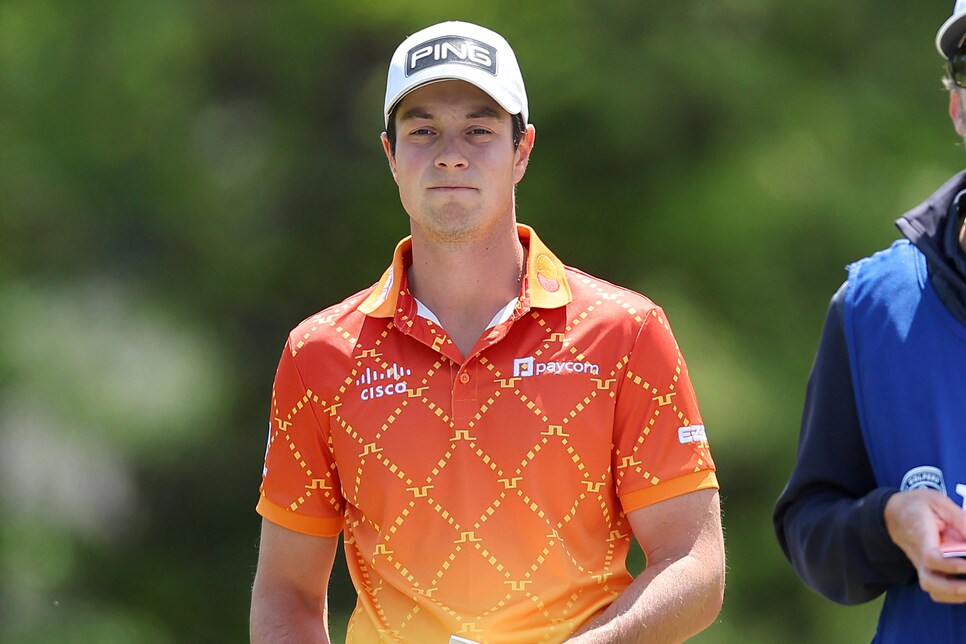 After his round, Hovland was asked if this is how he dresses off the course, to which he essentially replied "I wouldn't be caught be dead in this sh*t." As he explained, however, J. Lindeberg pays well for the right to dress him, so he plays along. We can't fault him for that.
But if you thought Hov's Masters drip and first-round flair at the PGA Championship were out of this world, well, go ahead and hold his beer.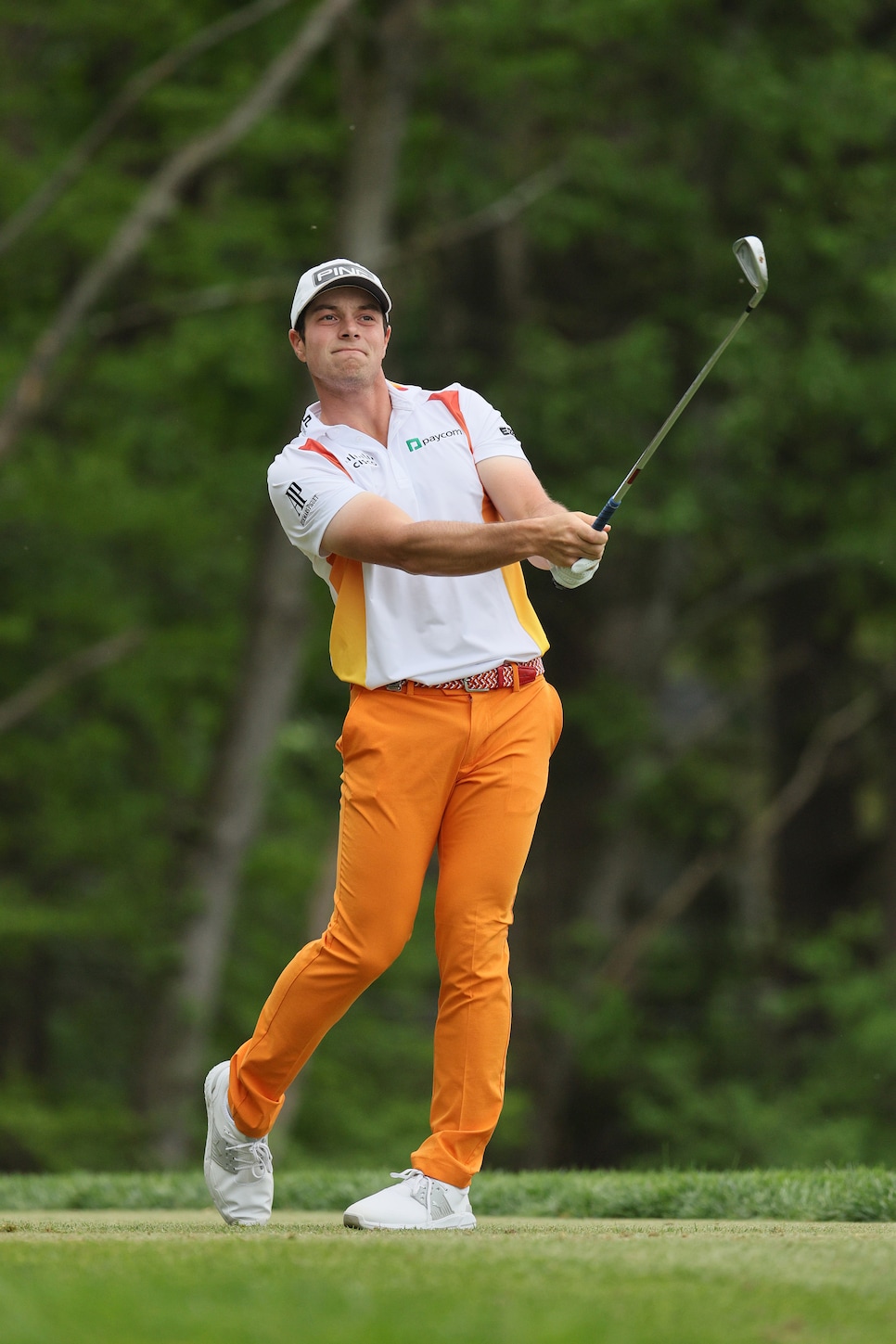 The Orange Crush pants. The side-stripe. The Cheap Trick-checkered belt (zoom in for that beauty). Just absolutely gargantuan 2009 energy here. We can practically hear Heidi Klum bidding "Auf Wiedersehen" to Hovland as we speak. But even if you wouldn't wear it, somebody will. A lot of somebodies, in fact. After all, the aughts are back, haven't you heard?