Tiger Watch
Tiger Woods announces 'successful' ankle surgery; playing in 2023's remaining majors in doubt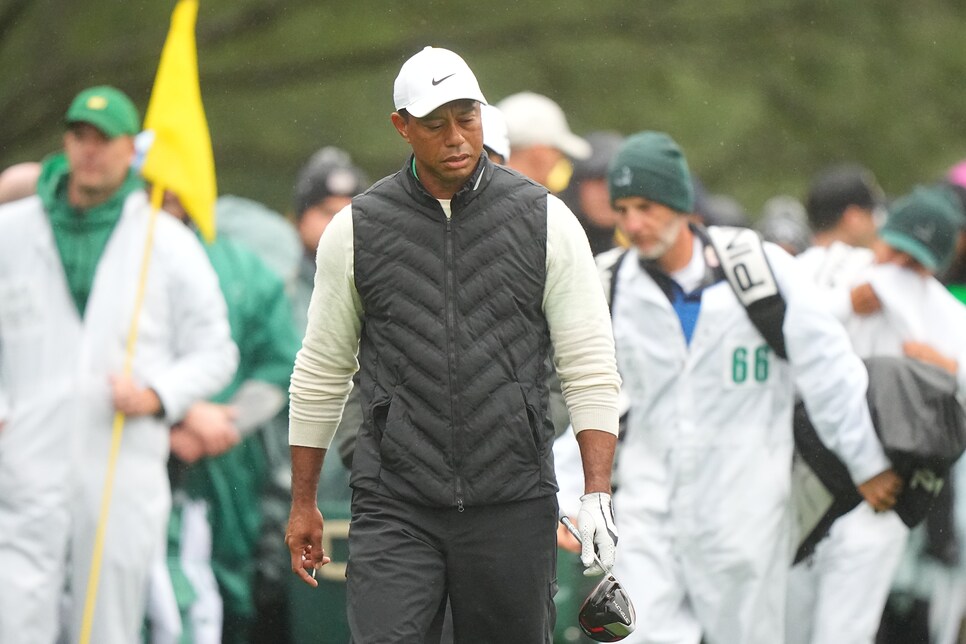 After making the cut at Augusta National earlier this month, Tiger Woods cut his Masters weekend short due to soreness in his right foot. Now it appears the rest of his major championship season will suffer the same fate.
In an announcement that took the golf world by surprise, Woods revealed that he underwent a "successful" subtalar fusion surgery on Wednesday. The procedure that deals with the bones that form the ankle was performed by Dr. Martin O'Malley in New York City. Here's the statement from Team Woods on his latest injury setback:
According to the statement, "Tiger is currently recovering and looks forward to beginning his rehabilitation." Woods' agent Mark Steinberg told the Associated Press that there was no timetable for Tiger's return to golf. "The first goal is to recover and lead a much more enjoyable day-to-day life," Steinberg told the AP.
It would seem unlikely, however, that Woods will be playing in any more major championships this year.
This is from the "Recovery" section under the procedure on the FootCareMD website: After surgery, pain medication will be required for a period of time. Some people may require medication only for a day or two and others for longer. In the first few weeks after surgery you must rest and elevate the operative leg to control swelling and allow the skin incisions to heal. When upright, you may experience throbbing and discoloration in the toes as the blood rushes back to the foot, but typically this resolves with elevation. It is important to keep weight off the foot.
Once stitches are removed, there will be fewer restrictions. A boot or cast usually is placed after the initial surgical bandages are removed. The boot or cast will be in place for 8-12 weeks, sometimes longer for certain patients. Depending on your surgeon's assessment, weightbearing may be restricted until the X-rays show healing, or weight may slowly be added throughout the period of recovery. If the surgery is on the right foot, do not plan on driving until fully healed. X-rays will be necessary until full healing is seen.
A period of 8-12 weeks in a boot gets through the U.S. Open in June and possibly the Open Championship in July. And that's not to mention rehabbing that right ankle once the boot is off to get back in golf shape.
Woods, 47, has played sparingly since suffering serious injuries to his right leg, ankle and foot in a car crash in February 2021. He has played in just five official PGA Tour events since, and although he's made the cut in four, he's only finished two of those events.
So far in 2023, Woods finished T-45 at the Genesis Invitational, and withdrew from the Masters on Sunday morning before the rain-delayed third round was scheduled to resume. On Saturday, at the start of the round, cameras caught Woods hobbling more than normal as he finished play in cold, rainy conditions. Woods was six over through his first seven holes and nine over through 43 holes. When Woods withdrew he cited a plantar fasciitis injury.
Previously, Woods had another fusion procedure, on his back, in April 2017. He returned to professional golf that December at the Hero World Challenge and won the 2019 Masters, along with two other PGA Tour events.
Woods was expected to play in next month's PGA Championship at Oak Hill as he continued a schedule built around the four men's majors.