local knowledge
Seve Ballesteros: The myth and the reality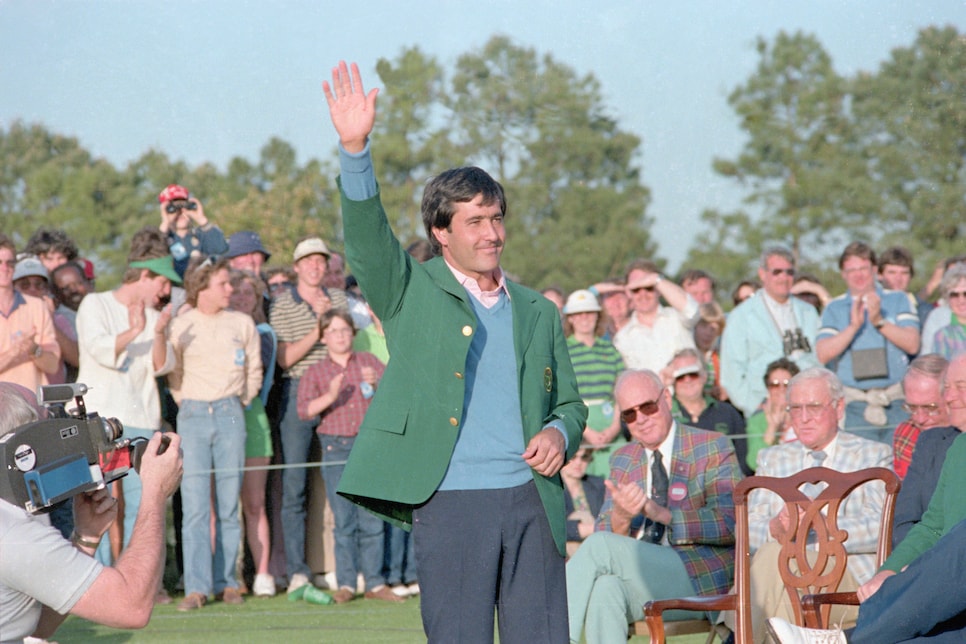 On Masters Sunday, the name of Seve Ballesteros seemed to be on the tip of everyone's tongue: It was the 40th anniversary of his second Masters win, it was Easter Sunday just like the first time he won in 1980, and, most poignant of all, it was his birthday. When Jon Rahm, a Spanish player, won the green jacket, it seemed to vindicate this numerology, and Rahm contributed to the almost religious atmosphere by dedicating his victory to Ballesteros, and declaring that he was "up there helping." At the conclusion of his public speech, he said "rest in peace, Seve," made the sign of the cross, and looked skyward.
It was all reminiscent of the 2012 Ryder Cup at Medinah, when the European team, captained by Jose Maria Olazabal, overcame a massive deficit to win on the final day. That happened just over a year after the death of Ballesteros, and just like at this year's Masters, his name was everywhere on that Sunday—including, quite literally, in the sky, where a hired plane wrote his name out for everyone to see. This concept that he might have had a posthumous influence on results is no glib tribute; it's a fervent belief held by those who look up to him as a saint of the Spanish and European game. His stature is almost too enormous to quantify; as Ian Poulter once said, "Americans had Arnold Palmer and Jack Nicklaus, and before that Ben Hogan and Bobby Jones and others. For us Europeans, Seve is all of those people rolled into one."
But Seve Ballesteros was no saint in life. He was, instead, someone who made enemies easily, particularly among his Ryder Cup opponents; who held grudges in an almost Jordan-esque fashion; who contributed to his own myth, in truth and in fiction; whose paranoia was so great, he slept with a .38 handgun under his pillow. Today, 12 years after his untimely death due to a brain tumor at age 54, it can be difficult to untangle the Ballesteros of reality with the mythic figure who continues to loom above European golf. The magic he possessed was no exaggeration, and it deservedly lives on, but nor is it the entire story. In today's episode of Local Knowledge, we look at the legend of Seve Ballesteros, and the very real, very complex man from which that legend grew.
You can listen to the episode at the link below, or wherever you get your podcasts, and don't forget to subscribe to Local Knowledge.