Baba Booey
PGA Championship 2023: Brooks Koepka uses perfect adjective to describe fans who scream at golf tournaments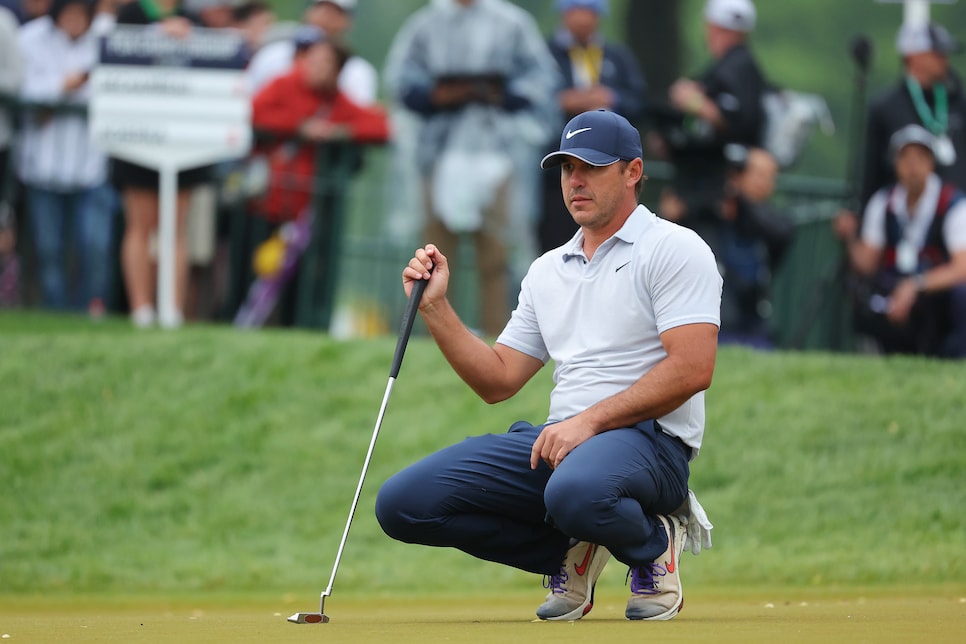 No matter how much we beg, golf fans will never stop screaming things like "BABA BOOEY," "MASHED POTATOES," or "LIGHT THE CANDLE" at tournaments. This problem is exacerbated on major weeks, particularly when a major is held in the Northeast like this week's PGA Championship at Oak Hill.
As knowledgable as New York fans are about their sports, there are still a handful of bad apples who just can't help themselves. Brooks Koepka loves the New York crowds and he doesn't mind a chirp or two, but even he had to admit it was getting to be a bit much in the third round at Rochester.
"I didn't hear any good chirps, nothing creative," Koepka said following a third-round 66. "A lot of it's repetitive honestly."
Koepka subscribes to that opinion, too.
"I'm not trying to dog the fans," he said. "But I enjoy when they are creative, when there's something funny that they say. Usually that's the one that kind of sticks out."
Of course, it didn't help that Koepka was playing with his former "rival," Bryson DeChambeau, opening up the door for fans to dig up a two-year-old narrative that most golf fans have moved on from. Again, originality is not the casual golf fan's strong suit.
Luckily for Bryson, Koepka says they couldn't really hear much anyway.
"Honestly it's hard to hear. The umbrella, you could barely, barely hear anything," he said. "So it was tough, and everybody's got their hands tied."