Winner's Bag
PGA Championship 2023: The clubs Brooks Koepka used to win at Oak Hill
*All products featured on Golf Digest are independently selected by our editors. However, when you buy something through our retail links, we may earn an affiliate commission.*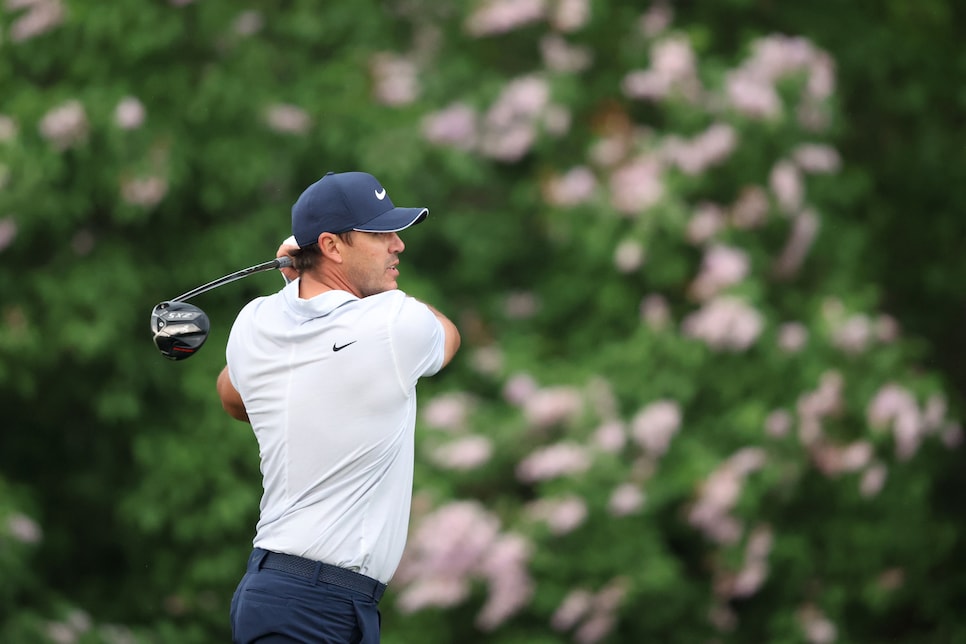 Forget the 54-hole jokes that Brooks Koepka had to endure at the Masters. Overcoming some stumbles along the way, Koepka responded when he had to and never lost the lead Sunday at Oak Hill Country Club in winning his fifth major and third PGA Championship during a thrilling final round that saw him hold off a resilient Viktor Hovland and a hard-charging Scottie Scheffler.
Koepka made seven birdies on the day, all from 11 feet or closer as his irons were on target. His birdies on Nos. 2 through 4 were from 4 feet, 4 feet and 9 feet, respectively, and then he rolled in a 10-foot birdie putt on 10. An 11-footer for birdie at the 12th followed but it was the 10-footer for par at 13 that kept the momentum, perhaps spurring Koepka to blast his drive at the uphill 320-yard, par-4 14th onto the fringe, leading to another birdie before adding one more after a pitching wedge from 156 yards at the 16th stopped a few feet away and sealed the deal.
Koepka's irons are Srixon's ZX7 Mk II, the followup to the ZX7 irons Kopeka first put into play at the 2021 The American Express. "I Just felt like the irons were going a little bit higher," he said when asked at the 2021 Waste Management Phoenix Open, which he won, what he liked about the clubs. "The ball flight was pretty good. The way the sole goes through the turf. They don't stick, [which is good] because I do come in pretty steep on it."
The new version features a face that has 12 percent less face displacement, leading to more consistency. The irons also feature a lower blade height to allow players the ability to flight their short irons lower with more control.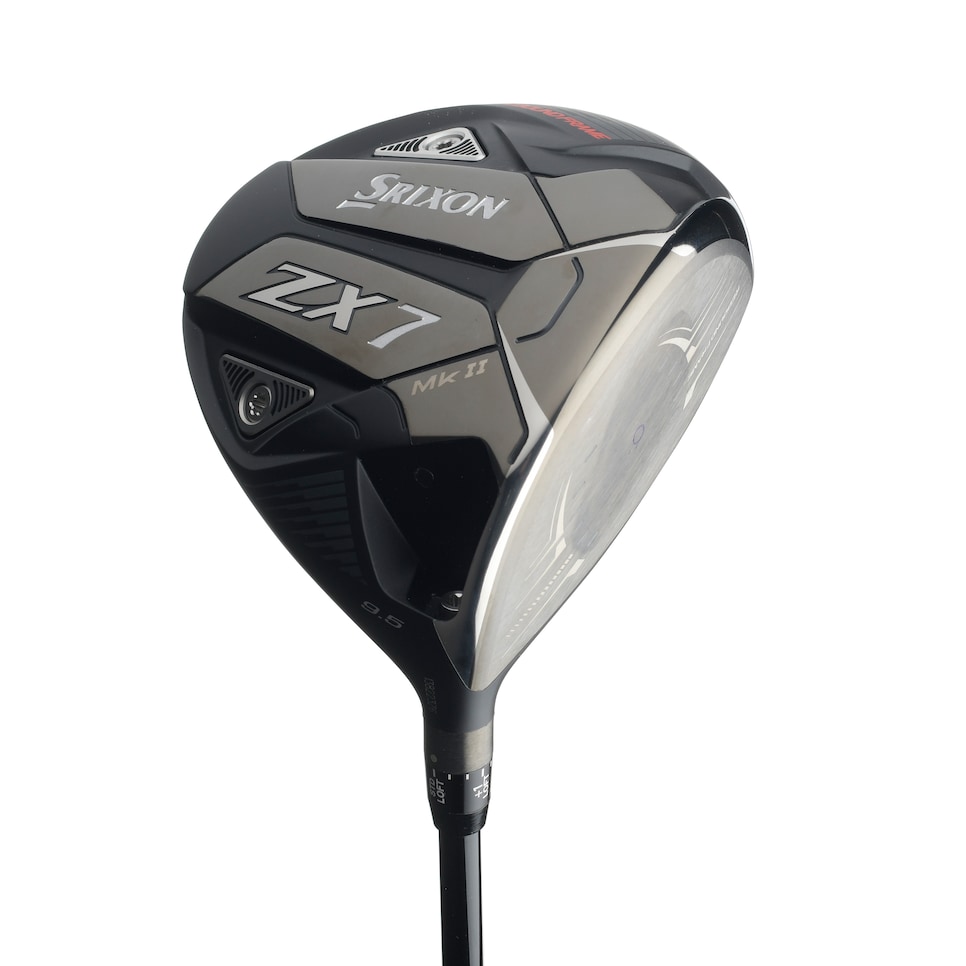 ZX7 Mk II / ZX5 Mk II / ZX5 LS Mk II
WHAT IT DOES: Driver design involves much more than the use of a special titanium in the face that allows it to flex better. Srixon's engineers know that the key to making a more flexible face is to get the rest of the body to contribute at impact. That's why there's an accordion-like system of stiff and flexible regions surrounding the face along the top line, crown and sole.
WHY WE LIKE IT: Srixon strives to make a better driver without resorting to a carbon-composite crown, and it starts with a special titanium alloy in the face that maximizes energy. A thin titanium crown—thinner than a greeting card—saves additional mass on top. All of this contributes to a body with stiff and flexible regions that surround the face and work into the crown and sole. Read more>>
ZX7 Mk II $500, ZX5 Mk II $500, ZX5 LS Mk II $500
Changing to the new irons was likely not a big deal for Koepka, who told Golf Digest several years ago his attitude on the topic. "We're trying new clubs all the time, new shafts all the time. When you have access to all this it's not a big deal, even when switching brands. At least not for me. After a couple hundred balls I don't even notice it."
Kopeka was solid on the greens as well, with no three-putts all week and several clutch makes. His putter remains the Scotty Cameron by Titleist Newport 2 SLT T10 he put back in the bag after Nike exited the equipment business in August of 2016. The putter, which boasts a T10 Terylium insert and has BK stamped on the front toe, helped Koepka tie Rory McIlroy's U.S. Open scoring record of 16 under par and has been in the bag for all five of his major championship wins.
It was the massive tee shot at 14, however, that was most impressive. Koepka's driver is a Srixon ZX5 LS Mk II driver at 10.5 degrees with a Mitsubishi Diamana White D+ 70TX shaft. Koepka switched from the company's ZX7 model at the LIV event in Tucson earlier this year and for the Masters bumped up the loft a degree from 8 to 9 degrees and then later added more loft to avoid hanging back during his swing to get elevation on his tee shots, which was important to hold the green at 14. For the week Koepka picked up nearly 14 shots on the field tee-to-green, ranked fourth.
All of which allowed Koepka to elevate the Wanamaker Trophy for a third time.
What Brooks Koepka had in the bag at the 2023 PGA Championship

Driver: Srixon ZX5 MKII (Mitsubishi Diamana White D+ 70TX shaft), 10.5 degrees
Find the ideal clubs for your game with our quick test below: