'Every Hole At'
Our exclusive drone tour of the changes at Oak Hill Country Club's East course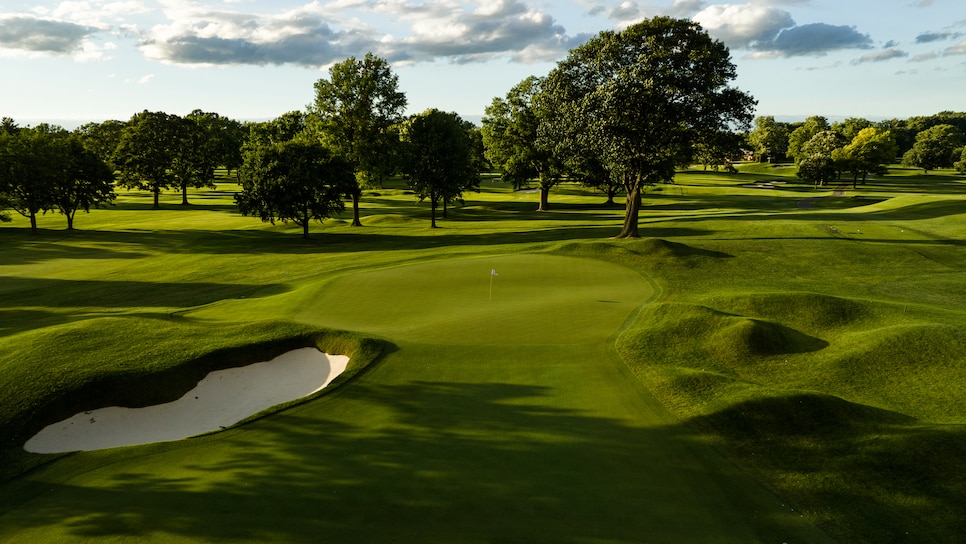 In the 1970s and 80s, the concept of the championship golf course began to assume a formula that included long, narrow, treelined fairways, penal rough and fast, sloping greens. Courses like Winged Foot West, Olympic Club's Lake Course, Oakmont and Medinah's No. 3 course—popular destinations for the U.S. Open and PGA Championship—became hallmarks of American championship golf that required very little setup manipulation to host major events.
No course exemplified the parkland championship model more than the East Course at Oak Hill Country Club in Rochester, N.Y. From its first U.S. Open in 1956 to the 2013 PGA Championship, a timespan that included three Opens, three PGAs and a Ryder Cup, winners were determined by who could best shape drives around the robust tree canopies, avoid the pernicious rough and keep the ball below the hole.

Today, Oak Hill represents a new era in championship golf. When the PGA Championship returns to the East Course this month, players will find a design that's much more dynamic and flexible thanks to a 2019 remodel by architect Andrew Green. An aggressive tree-removal program has opened airspace and views across the property that hadn't been seen since the first decades after Donald Ross built it in 1924. Green then tapped into the Ross aesthetic by expanding and leveling greens and reestablishing the original style and strategic temperament of the bunkers.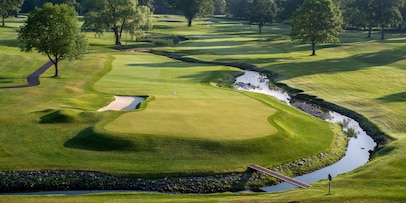 Back in 1979, George Fazio and nephew Tom were roundly criticized by Donald Ross fans for removing a classic Ross par 4 on Oak Hill East and replacing it with two new holes, including the bowl-shaped par-3 sixth, which would later become the scene of four aces in two hours during the second round of the 1989 U.S. Open. They also built a pond on another par 3 and relocated the green on the par-4 18th. The club hired golf architect Andrew Green to remodel those holes to bring them more in line with Donald Ross' original style. In addition to putting the final touches (at least for now) on a significant tree removal program, Green re-established Ross's original par-4 hole, then the fifth and now playing as the sixth (pictured here). Reconstruction occurred after the 2019 Senior PGA Championship on the East Course and was completed in May 2020. Oak Hill's East Course will host the 2023 PGA Championship.
Explore our full review
The result is an East Course that looks and plays more like how it was first conceived nearly a century ago. How that impacts tournament play remains to be seen, but there's renewed sense of energy and drama emanating from Oak Hill, and neither the look of the East Course nor the golf it inspires should be dull. Take a look for yourself.
Watch our exclusive drone tour