Limited-edition gear
Cobra shows its colors with latest Volition line to benefit Folds of Honor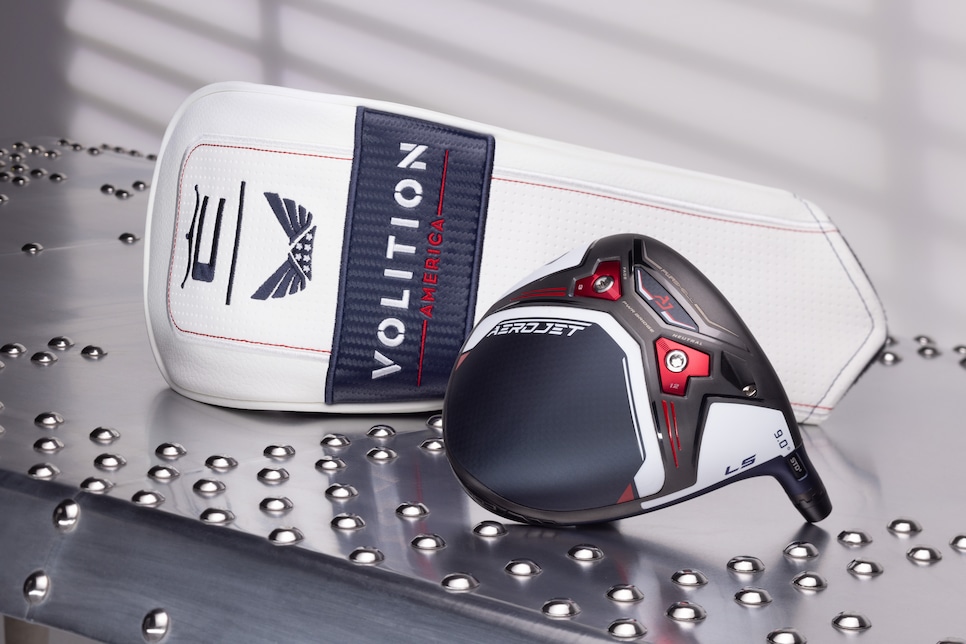 Cobra Golf is known for its array of colorful metalwoods, so its introduction of Volition America Aerojet drivers designed to honor those in the military fits nicely within its wheelhouse. The collection supports the Folds of Honor, which also comes as no surprise. The Folds of Honor has strong ties to golf. In addition to a lengthy list of fundraising collaborations to support military families, Folds of Honor was founded by Lt. Col. Dan Rooney, a Class A member of the PGA of America.
This latest effort between golf and the Folds of Honor is highlighted by the limited-edition Aerojet driver that features a special red, white, and blue color scheme, a satin peacoat blue crown and sole, and the Volition America logo on the toe.
The drivers boast all of the technology of the original Aerojet including a clubface that wraps around the sole and features 15 separately designed "hot areas." An internal weight bar affixed inside the front of the sole lowers the center of gravity and is elevated slightly above the surface like a bridge, allowing the wraparound face to flex underneath it for more speed. The sleek shape also is aerodynamically efficient.
The lineup is available in the Aerojet (9 and 10.5 degrees) and Aerojet LS (9 and 10.5 degrees) in right-hand only. Each model has a Mitsubishi Kai'li White 60 shaft which has a mid-launch, low spin profile, and a Lamkin Crossline 360 grip. To round out the offering, each Volition driver comes with a patriotic-themed headcover featuring the Volition America logo. Price is $599.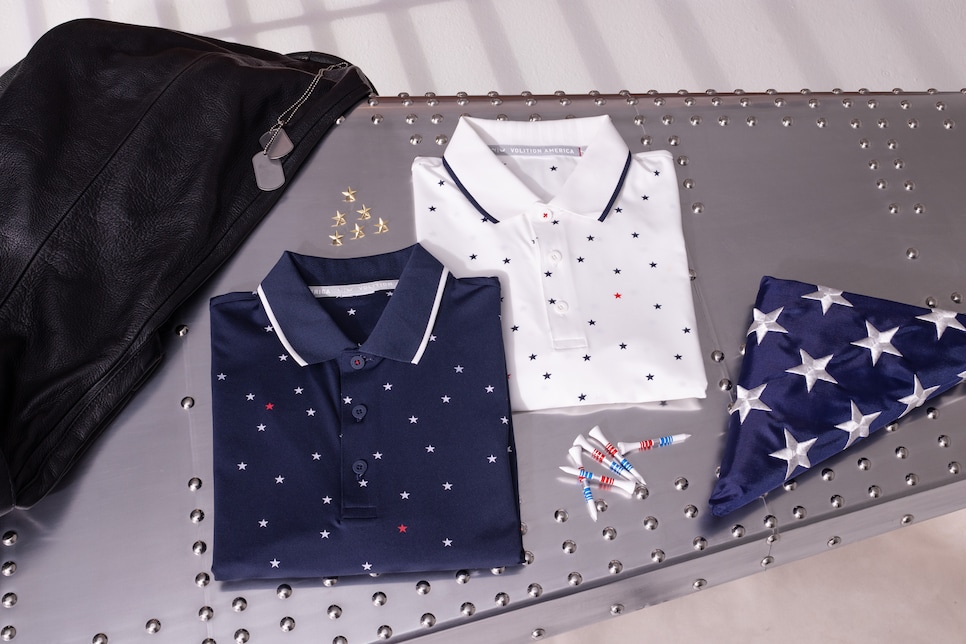 In addition to the drivers, the collection also features Puma x Volition America golf bags ($350), a selection of eight polo shirts ($75 to $80), Trucker caps ($40), a Volition camo cover quarter-zip ($95), Stars and Bars hoodie ($95), camo cover vest ($90), and GS softride slides ($40).
All of the offerings are available immediately on pumagolf.com and cobragolf.com, and at select retailers.