Bryson
PGA Championship 2023: Bryson DeChambeau wears hat with spelling error because the man can't have nice things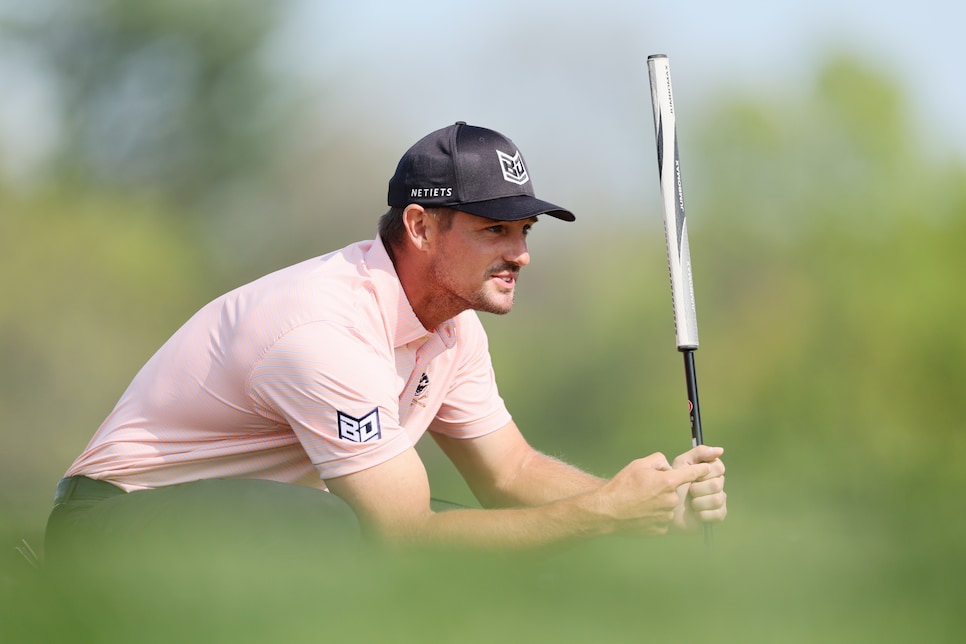 ROCHESTER, N.Y.—Bryson DeChambeau is a content machine. And some of that content, well, it's self-inflicted, like battling fire ants, tangentially comparing himself to George Washington and Albert Einstein before earning a tour card, and stating he thinks he can live to 130 years old. But other times, DeChambeau is the unfortunate victim as the sport has a good-natured laugh at his expense, and one of those times happened Thursday.
DeChambeau turned in the round of the day of the morning wave at the 2023 PGA Championship, a four-under 66 to take the lead on Day 1. It was the type of performance that hasn't been seen in quite some time from DeChambeau, and a PGA with Bryson in the mix is a PGA that is better off.
Alas, while DeChambeau's round was nearly flawless, his clothing was not.
Shoutout to Ryan French for noticing that there was something odd about DeChambeau's cap at Oak Hill. Mainly, that was one of his sponsor's names was misspelled:
Granted, this happens a few times a year across the sports landscape, where a tailor messes up a player or team name, and at least it wasn't plastered across the front of his hat. Still, come on NetIets NetJets, the dude is leading a major, show some respect! On the bright side, at least "Crushers'' was spelled right.