Putting
Boost your heart rate (seriously!) to hole more pressure putts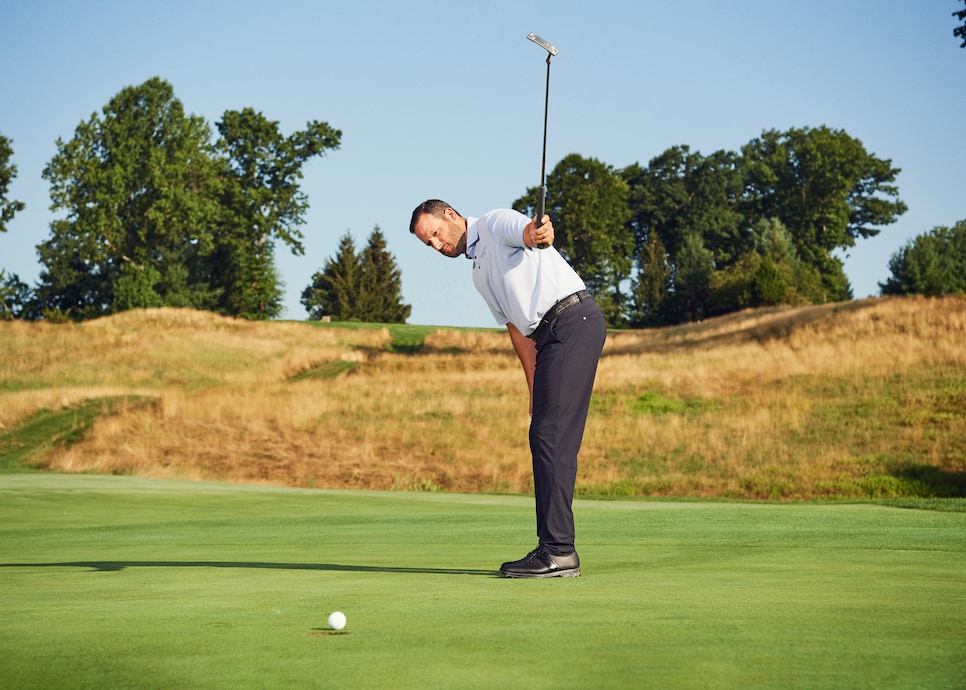 JASON BIRNBAUM, one of Golf Digest's Best Teachers in New York, teaches at Manhattan Woods in West Nyack, N.Y. Photographs by James Farrell
On the practice green, it's hard to simulate the pressure you feel standing over a make-or-break putt—hands trembling, heart pounding out of your chest. That's because no matter what you do in practice to try to manufacture that type of pressure, you can't make your heart beat as fast as it does in real time—until now. One day, I was with one of my former Korn Ferry Tour players, and he was running sprints around the practice green. I asked him why he was doing this, and he said it was to increase his heart rate so he could better simulate the feeling he had standing over a big putt. It made perfect sense. Over time, I've made a few modifications to this exercise, and I've found it to be a very effective way to practice under pressure. Here's how to make it work for you. —With Dave Allen
GET MORE JUMPY IN YOUR PUTTING PRACTICE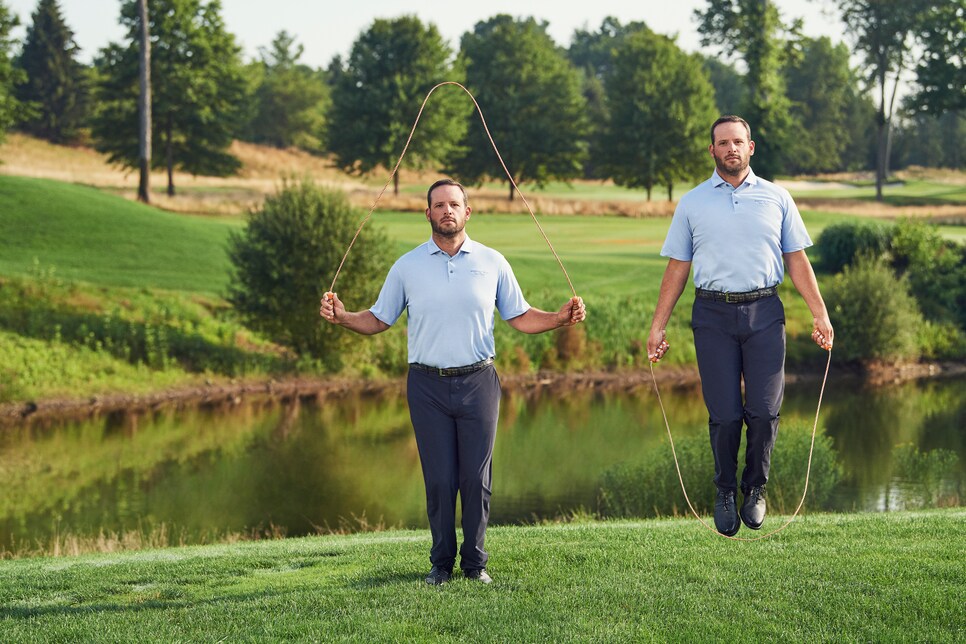 I found that sprinting around the green for 30 seconds was too exhausting for the majority of my students. When it came time to putt, they'd be practically bent over at the waist trying to catch their breath. So I had them jump rope for 30 seconds instead, and then go putt. This was more than enough to push their heart rate above the normal 60 to 100 beats per minute—jumping rope has been known to raise one's heart rate two to three times faster than other exercises—without fatiguing them so much. Push-ups are also a very effective exercise.
I use this method with my better juniors and college players, but it's good for any level of player who's competing in tournaments and playing under pressure. After jumping rope for a half-minute, choose a putt between four and 12 feet. Hit three putts to that hole, then return to jumping rope and repeat again, choosing a different-length putt and hole. Repeat once more. Performing this drill as a circuit keeps you moving around so that your heart rate remains elevated.
Why four to 12 feet? Because these are the putts you expect to make under normal circumstances, which ratchets up the pressure even more. Try this exercise the next time you're on the practice green, and you'll be much better conditioned to handle the additional adrenaline you encounter under pressure, whether it's standing over a five-footer to win your weekend nassau or an eight-footer to capture your club championship.