'The Loop'
The Bachelor's Ben Higgins on living with the shanks, the nerves of celebrity golf and why his hole-in-one wasn't an expensive one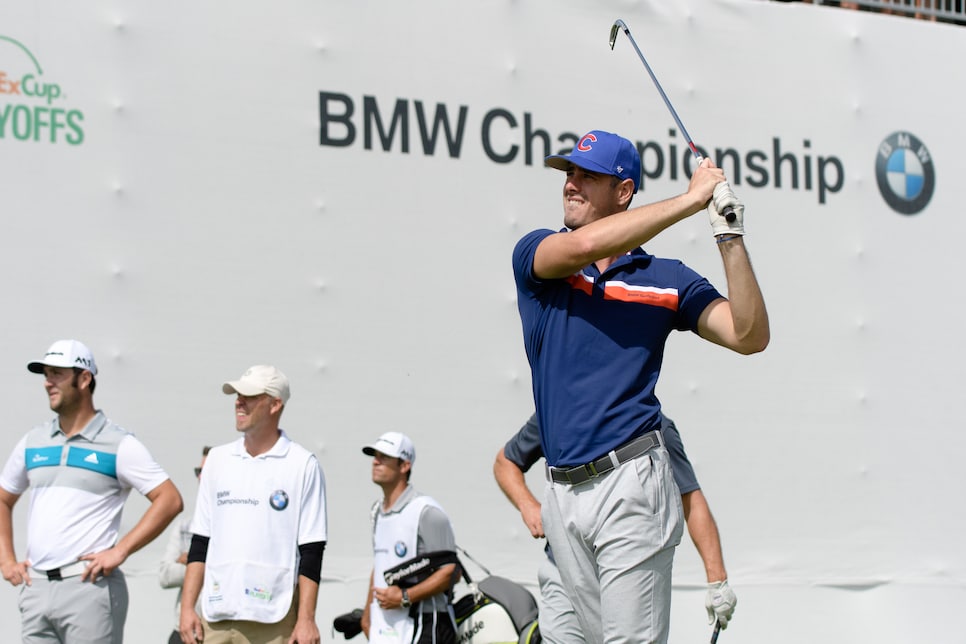 John Gillooly/Professional Event Images/Courtesy of BMW
Fighting the shanks is a three-word phrase no golfer wants associated with themselves. Now imagine battling the dreaded S-word while playing alongside LPGA Tour pros with thousands of fans watching?
That's the situation former Bachelor Ben Higgins finds himself when he tees it up in the Hilton Grand Vacations Tournament of Champions in January. Higgins is an emerging player in the celebrity golf scene, and though he held his own at last year's event, he's not exactly sure how this year will go.
He has managed to suppress the shanks for now, but he knows they're not gone.
"I've shortened up my backswing and keeping the clubface square ... that's my only swing thought right now," Higgins said on this week's episode of The Loop, a Golf Digest podcast.
"So I'm kind of out of it. The ball's not going where I want it to go, but I'm hitting the ball at least a little closer to where I want. [My shots] have a 15-to-20-yard radius. From 160 yards out, I'm asking myself what my miss is, which is not a great thought."
My co-host Christopher Powers, also about a 6 handicap who has struggled with the shanks, traded notes with Higgins on how to cure golf's painful ailment. Hopefully this won't be a trigger for those who have successfully gotten over the shanks.
The reality TV star said he'll be fighting the nerves big time in the LPGA opener at Lake Nona Golf and Country Club.
"If you saw me on the first tee on the first day, you'd be like, 'what's wrong with this guy,' " Higgins, 33, said. "It's an excited nervous. I have high expectations for myself."
We also talked about some of Higgins' career accomplishments, which included a hole-in-one at Moorpark Golf Course in California. Turns out, Higgins was able to avoid paying for drinks at the 19th hole afterward, thanks to some fortunate course conditions.