Instruction
Beat your putting nerves like Jon Rahm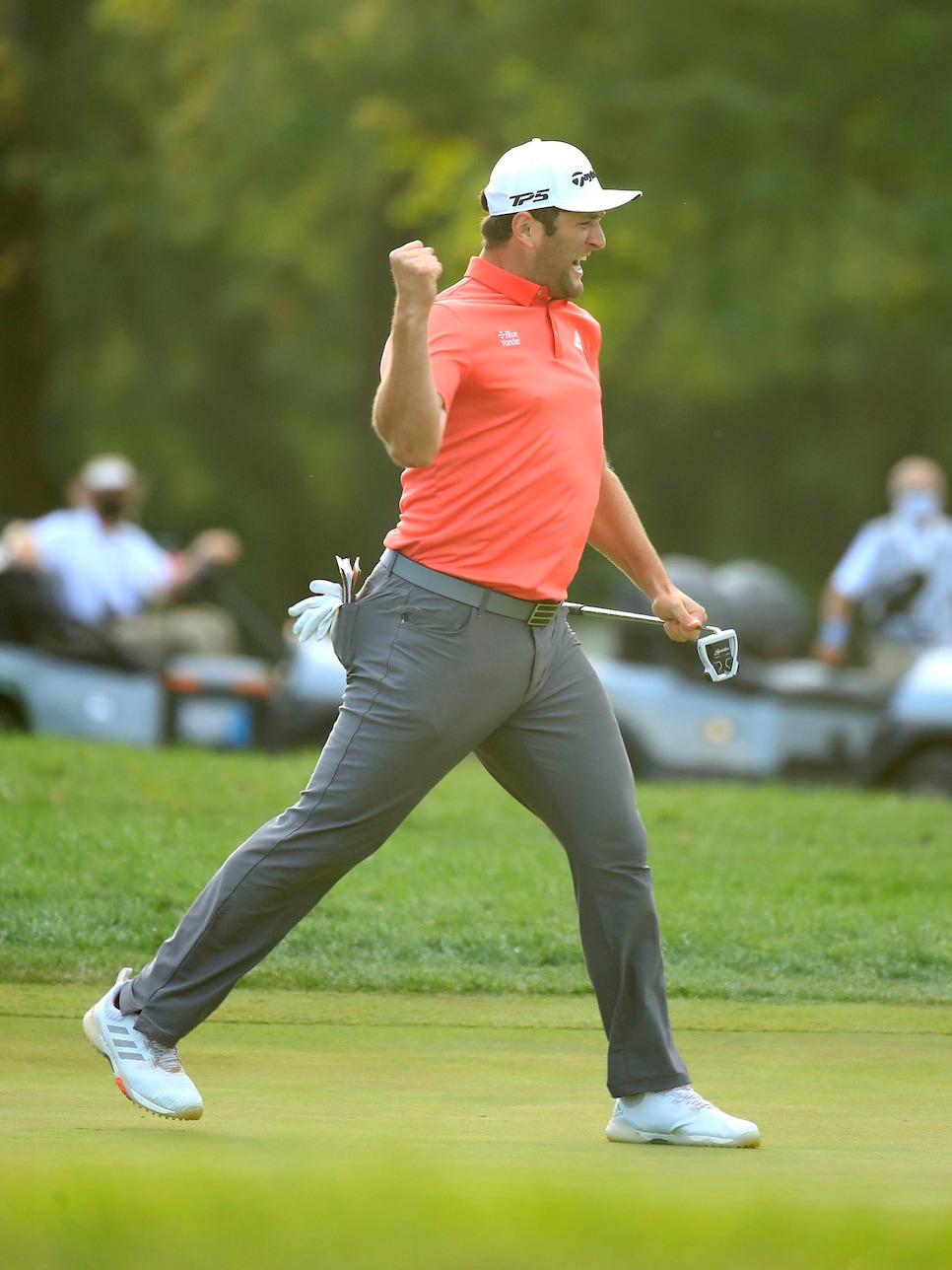 Rahm's birdie putt was not only impressive because of the distance, but also because of the slope and speed. When asked about his approach to the putt, Rahm said that he focused solely on speed to give himself a good shot. Instead of overthinking the putt, he simplified his approach, and it's what helped him drop the putt and secure the win.
So, what can you do to simplify your monster putts?
"It sounds strange, but you have to approach those putts not like you're trying to make them," says Golf Digest 50 Best Teacher Kevin Weeks. "You want to go through your same routine as you would for any putt, and concentrate on a couple of simple things. Think about your line and your speed and get up and hit it. If you hit your line, you did your job, and all you can do is hope the hole catches it."
If you find yourself just off the green, Weeks says that a slight adjustment to your setup will make sure the ball gets a pure roll through the fringe. "Shift about 75 percent of your weight is on your lead foot," he says. "That will launch the putt a bit, so it clears the fringe grass. On a downhill putt, the slope is going to take care of the speed. Make your regular read, go through your routine and make the stroke you'd use for a standard putt on the green."
Perhaps you don't have the penchant for the clutch, like Rahm seems to have, as evidenced by his 72nd-hole eagle putt to win at Torrey Pines a few years ago. But with the proper approach, you will give yourself a better chance to make putts when they matter most.